History of Bidwell Training Center
Bidwell Training Center was established in 1968 to provide vocational training and employment opportunities to local residents. Originally located on Bidwell Street in the Manchester neighborhood of Pittsburgh's North Side, the primary focus of training was in construction trades including rough carpentry, bricklaying, plumbing, and electrical wiring.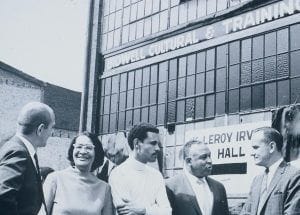 Bidwell Training Center became licensed in 1969 by the Pennsylvania Department of Education and continued developing a variety of trades programs.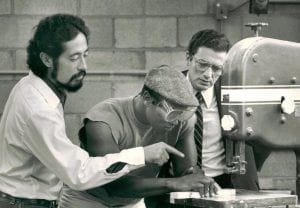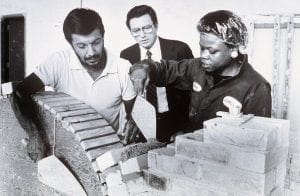 In 1972, William E. Strickland, Jr. was hired to lead Bidwell Training Center. Mr. Strickland's vision and philosophy helped Bidwell Training Center evolve into what it is today. His idea was to create a unique learning environment that would serve the needs of the community and provide educational opportunities to anyone who aspired to achieve their dreams and goals by becoming productive citizens.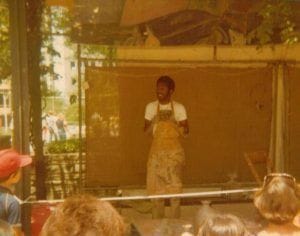 After several moves, increasing enrollment, and heightened interest in Bidwell Training Center, the school relocated to Columbus Avenue.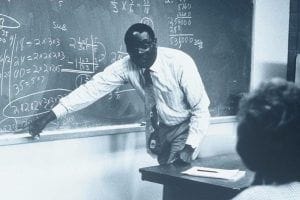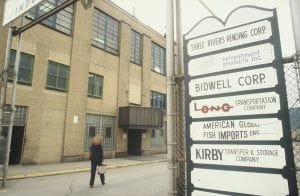 In 1984, Bidwell Training Center and IBM partnered to design and implement Bidwell Training Center's first technology program for dislocated workers in Southwestern Pennsylvania. In order to respond to changing demands for labor, the Board of Directors was carefully restructured to represent the leadership of new and emerging business sectors.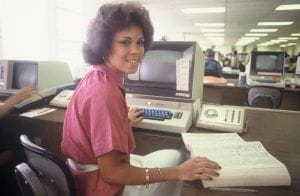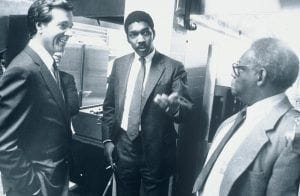 In 1986, Bidwell Training Center moved to its current location at 1815 Metropolitan Street. The new facility allowed Bidwell Training Center to continue its growth and movement away from the construction trades and into the high tech and medical industries.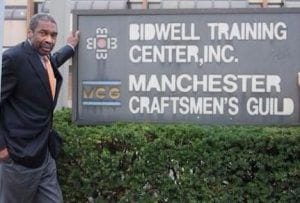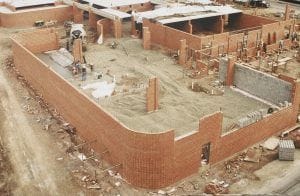 From 1987 through 1998, Bidwell Training Center moved forward in developing new training programs. In conjunction with the partnerships that were established with local employers, the school began new training programs such as the still existing majors of Culinary Arts, Pharmacy Technician, Medical Claims Processor, Chemical Laboratory Technician, Medical Coder and the no longer offered majors of Medical Secretary, Medical Transcription, and Business Travel Counselor.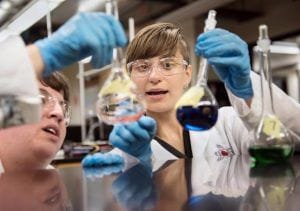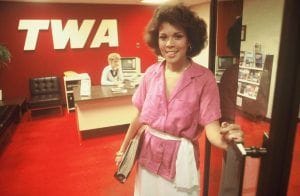 In 1999, the school's facility expanded with the opening of Harbor Gardens Park, located nearby at 1650 Metropolitan Street.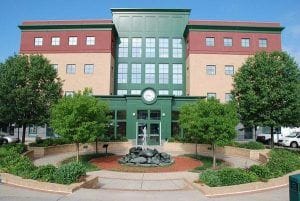 In 2003, Bidwell Training Center opened the Drew Mathieson Center for Horticultural and Agricultural Technology. Located at 1600 Metropolitan Street, this 42,000 square-foot educational greenhouse provides students in Horticulture Technology, the new major approved in 2002, with an opportunity to receive hands-on training in a modern facility.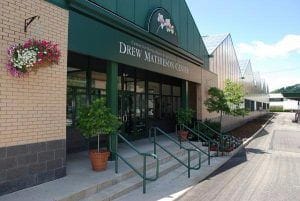 In 2008-2009, Bidwell Training Center celebrated forty years of changing lives. Entitled "The Fabric of Our Community," the year-long celebration included a reunion event, a gala, an open house, a historical photography exhibition, a dedication of a commemorative quilt, and numerous opportunities for interaction with the Pittsburgh community. As part of the fortieth-year celebrations, Bidwell Training Center students were inducted into the Alpha Beta Kappa National Honor Society. Also in 2009, Bidwell Training Center launched its newest major eMA: Electronic Record Medical Assistant.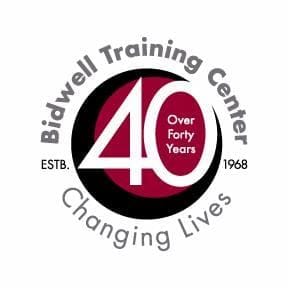 In 2012, the Accrediting Commission of Career Schools and Colleges (ACCSC) recognized Bidwell Training Center as a 2012 School of Excellence at its Professional Development Conference in San Diego, CA. The School of Excellence award is the highest achievement given by ACCSC, and only 17 of 800 institutions nationally received the award that year. Bidwell Training Center was recognized for demonstrating a commitment to the rigors of the standards of accreditation; for providing exceptional educational services to students, employers and the community; and for meeting or exceeding required graduation and placement rates over a five-year period.

As Bidwell Training Center approaches its fifth decade of instilling hope, pride, and success, its mission is to continue bridging the gap between the unemployed and workforce needs.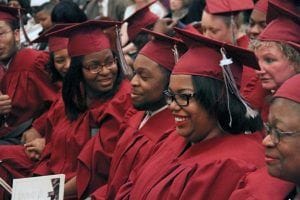 Want to Find Out More? Come For a Visit!
You are invited to attend an Information Session any Monday or Wednesday at 9:00 a.m. You can tour the campus, meet with staff, and get answers about all our programs. You are invited to attend an Information Session any Monday or Wednesday at 8:45 a.m. You can tour the campus, meet with staff, and get answers about all our programs.
For immediate questions, call 412-402-9761. A friendly Bidwell representative will be happy to answer any questions and help you plan your visit.