Military and Veterans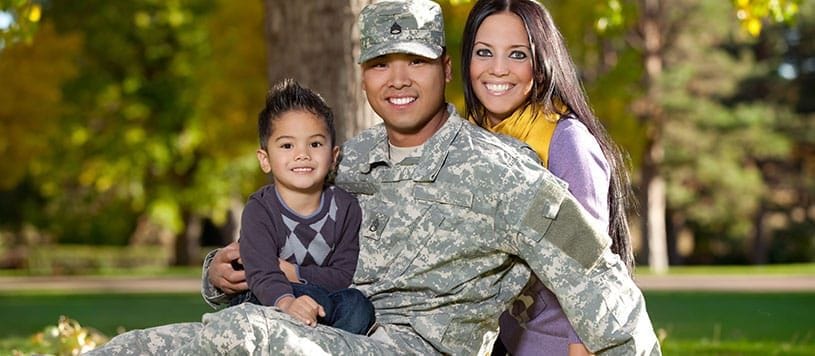 It's Our Turn to Serve You
Bidwell Training Center is an approved institution for Veterans Military Education assistance. We believe in supporting individuals that have set aside their own comfort and stability in order to serve and protect our country's freedom in the military. We honor and respect our enlisted soldiers, as well as their families, by offering several options for military educational benefits. Find out how.
Getting Your Benefits
Members of military service, former members, and dependents of members/former members can all apply for GI Bill® entitlement while enrolled at Bidwell Training Center. We will help you contact the U.S Department of Veteran Affairs, and work with you to help determine your eligibility.
On-Site School Certifying Officials
Bidwell Training Center employs qualified School Certifying Officials who will help you fill out and request the documents you need to move forward with receiving your benefits. Our staff is committed to the Bidwell Training Center's mission of equipping you with the tools you need to succeed.
Thinking About Transfering Credit?
We will review the application of military service members and their dependents and may accept academic credits earned at another institution toward any course of study.
Veteran students applying for Chapter 31, Vocational Rehabilitation and Employment Program, and Chapter 33, Post 9/11 GI Bill®, are encouraged to communicate as soon as possible with the School Certifying Official.
Is a Bidwell Training Center Right For You? Get More Info…
If you're interested in military and veteran benefits, discovering your future career, and exploring whether Bidwell Training Center is right for you, fill out the form on this page to receive more information.
For immediate questions, call 412-402-9761
GI Bill ®" is a registered trademark of the U.S. Department of Veterans Affairs (VA). More information about education benefits offered by VA is available at the official U.S. government website at www.benefits.va.gov/gibill.