About Bidwell Training Center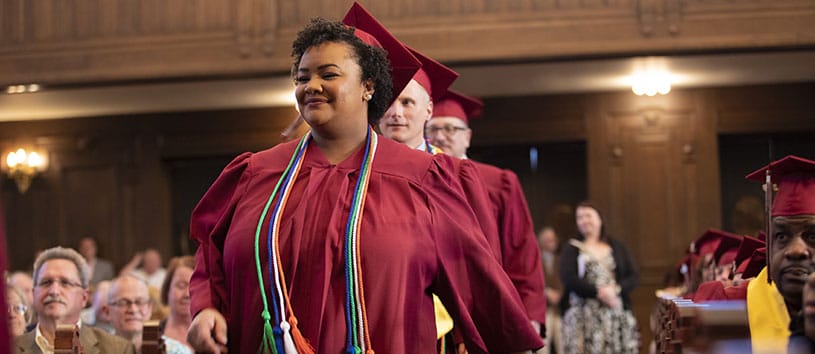 A History of Changing Lives
With 50 years of experience and counting, Bidwell Training Center has a proven record of success, and the results are clear. With hands-on training and expert instructors, Bidwell Training Center continues to provide professional career training to students from all walks of life. At Bidwell, our success becomes your success.
Bidwell Training Center offers no-cost programs to qualifying students, including,
Bidwell Training Center features modern facilities, knowledgeable instructors, and a vibrant student culture. Teachers at Bidwell Training Center are ready to provide you with the support you need to graduate and obtain a career you love. Our proven track record means you can rely on Bidwell to get you the skills you need for a rewarding career.
The best way to see if Bidwell Training Center is the right fit for you is to contact an admissions representative. Get more information on our programs and class schedules so that you can make an informed decision about your future. Contact Us Now >>>
Our Mission at Bidwell Training Center
We know the value of a fulfilling career. At Bidwell, we support this change by providing the best in career training and academic enrichment to adults in transition. We're committed to serving our student body with the personal attention, inclusive educational environment, and caring attitude you need to get the skills for a rewarding career.
A History of Proven Experience
Being an accredited school with over 50 years of experience means we have attracted national recognition for innovation and advancement in career-oriented training. We are also a member of over 10 national and regional professional organizations.
We create our programs to fill employer needs built on strong partnerships with industry-leading regional corporations. This means we have the tools and knowledge to prepare you for a fulfilling career through many programs offered at Bidwell Training Center.
Is Bidwell Training Center Right For You? Attend an Information Session!
You are invited to attend an Information Session on Tuesday or Wednesday mornings at 9:00am, by appointment only. You can tour the campus, meet with staff, and get answers about all our programs.
If you're interested in learning more about Bidwell Training Center and exploring your future career options, fill out the form on this page to receive more information.
For immediate questions, call 412-402-9761