Admissions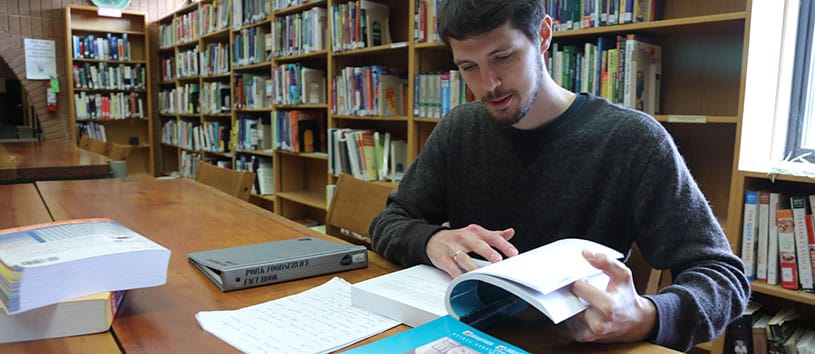 Start Your Journey to a New Career
Ready to start the path to a fulfilling career? Bidwell Training Center is ready to help you reach your full potential. The Bidwell Admissions team will personally work with each student, guiding you throughout the process.
If you have a high school diploma or GED you can apply for admission to any of our programs. All of our programs are offered at no cost to residents of Pennsylvania.
Take a Virtual Tour
Taking the First Step
You probably have a lot of questions you want to be answered before you apply; Bidwell Training Center will help you find the solutions.
How to Apply – Our Admissions Process
Bidwell offers a 2-Step Enrollment Process to qualify for training at no cost.
Information Session – At this time, our Information Session is offered both In Person or Online.  The In-Person Information Session is by appointment only.  Please contact the Admissions Office at 412-402-9761 to schedule to attend the In-Person Information Session.  For access to the Online Information Session option, please complete the Career Readiness Survey and a Representative from our Admissions Office will contact you with directions to access the Online Information Session.
Assessment – Prospective students must take an assessment test and meet score requirements in their program of interest. Assessment testing covers reading comprehension and basic mathematics. Please contact the Admissions Office at 412-402-9761 to schedule your Assessment after you have completed the Information Session.
Online Resources for Success
We know that sometimes the anticipation of taking an academic assessment can be overwhelming.  We want to help ease those feelings of uncertainty.  To help you prepare for Bidwell's assessment, we would like to recommend the following online resources:
Math
Khan Academy –https://www.khanacademy.org/
Math I Can Do –www.mathicando.com
Math is Fun – https://www.mathsisfun.com/
Reading
English Maven –https://www.englishmaven.org/Pages/Reading%20Comprehension.htm
Requirements for Training
Proof of Graduation-High School Diploma or General Education Development (GED)
Proof of Residency-must show documentation of Pennsylvania residency
**Criminal Record Check required for certain majors
Is Bidwell Training Center Right For You? Get More Info…
If you're interested in discovering your future career and exploring whether Bidwell Training Center is right for you, fill out the form on this page to receive more information.
For immediate questions, call 412-402-9761