The Drew Mathieson Greenhouse
The Drew Mathieson Greenhouse (DMG) at Bidwell Training Center is a student-focused educational facility that supports Bidwell Training Center's Horticulture Technology program.  At the DMG, students work directly with Greenhouse staff to learn about and produce high-quality food and ornamental plants for the Pittsburgh region.
Student curriculum is intentionally linked to food and ornamental crop production needs: we grow what is in high demand within the local community.  Students work with trained staff and modern production technology to gain skills that they will eventually use on the job within various sectors of the horticulture industry upon graduation.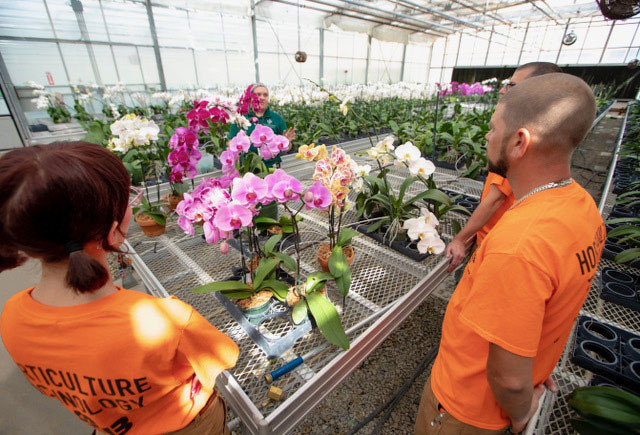 Horticulture Technology Education and the Greenhouse
The DMG is one of Western Pennsylvania's premier educational greenhouses. Horticulture Technology students at Bidwell Training Center utilize the greenhouse's 44,000-square-foot-commercial-grade lab setting to focus on areas such as plant propagation, greenhouse production and operations, interior plant scaping, nursery management, and wholesale/retail floral.  Our diverse production schedule not only contributes to the center's unique combination of education and production, but also to the comprehensive learning experiences provided for our students.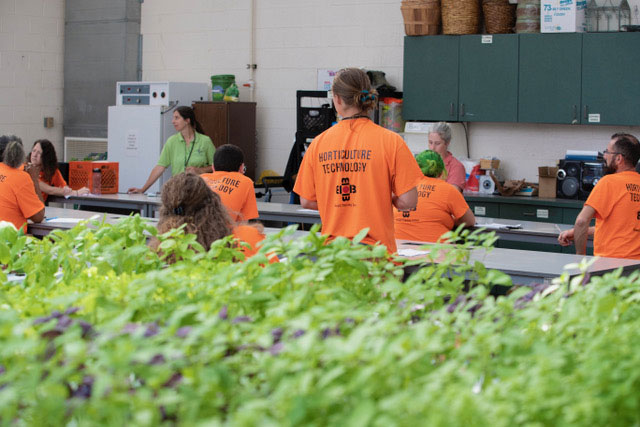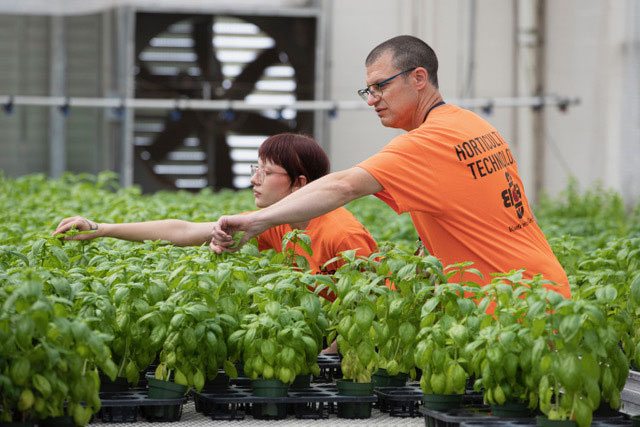 Interdisciplinary Activities
Horticulture Technology students work with Bidwell's Culinary Arts program through a collaborative curriculum as it relates to the Food Supply Chain. Shared initiative from both career areas help to plan crops, planting schedules, harvest, and recipe preparation through the processes of production, processing, distribution, and consumption.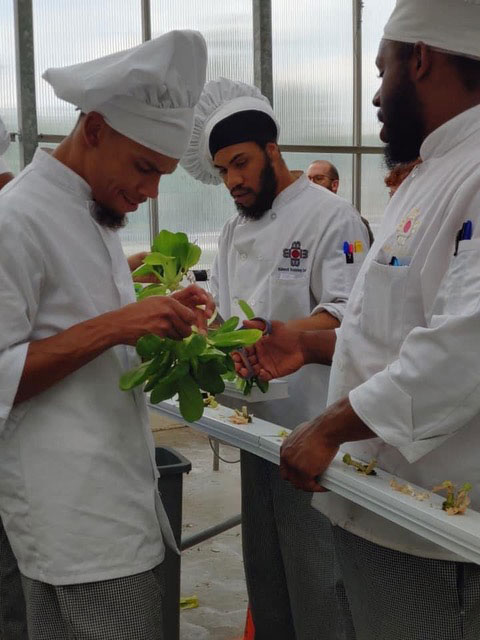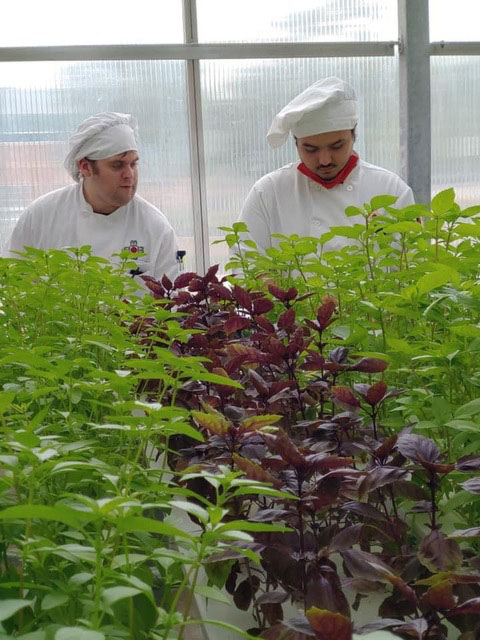 For information on the Drew Mathieson Greenhouse Events and Sales, please contact Carol Kenney Martin at 412-323-4000, ext. 502 or email ckenney@manchesterbidwell.org