Drew Mathieson Greenhouse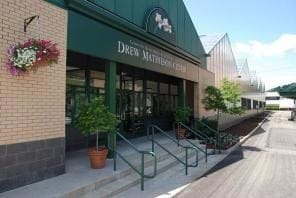 Professional Career Training in Pittsburgh, PA
The Drew Mathieson Center is one of Western Pennsylvania's premier educational greenhouses. The 40,000 square foot complex helps support Horticulture Program. Here you will learn skills for careers in landscaping, design, retail or wholesale floral, greenhouse operations and other horticulture/agricultural industries.
Come for a Visit!
You are invited to attend an Informational Session any Monday or Wednesday at 8:45 a.m., or contact us to schedule an appointment. Get answers about our programs, including Culinary Arts, Horticulture Technology, Chemical Laboratory Technician, Pharmacy Technician, Medical Coder/Biller, and Medical Assistant.
Is Bidwell Training Center Right For You? Get More Info…
If you're interested in discovering your future career and exploring whether Bidwell Training Center is right for you, fill out the form on this page to receive more information.
For immediate questions, call 412-402-9761.