Get The Skills to Become a Professional Pharmacy Technician
8-Month* Pharmacy Technician Training in Pittsburgh, PA
Do you have a strong sense of patience and compassion? Are you looking for a prescription for success, while making a positive difference in your community? If so, the Pharmacy Technician Major at Bidwell Training Center may be perfect for you.
Now Accepting Applications!
Apr 15th, 2024

Pharmacy Technician

: Pharmacy Technician

Bidwell Training Center - Bidwell Training Center

1815 Metropolitan Street

Pittsbrugh

PA

United States

15233

Learn how to assist pharmacists by helping collect, organize, and evaluate information for direct patient care, medication use review, and departmental management.

https://bidwelltraining.edu/wp-content/uploads/2016/07/pharm-tech-hero.jpg

Bidwell Training Center
The best way to see if Bidwell Training Center is the right fit for you is to contact an admissions representative. Get more information on our programs and class schedules so that you can make an informed decision about your future. Contact Us Now >>>
Become a Skilled Pharmacy Technician
In the Pharmacy Technician Program, you will get a strong understanding of pharmacological skills that willhelp you step into your new career.
Getting the professional Pharmacy Technician training at Bidwell Training Center will get you ready and confident to enter the workforce.
This program features many career-focused courses, including,
Anatomy & Physiology/Medical Terminology I-III
Communications & Professional Skills
Community Pharmacy Software/Pharmacy Automation Technology
Pharmacy Lab I-II
Pharmacy Mathematics I-III
Computers & Professional Skills
Pharmacology I-III
Pharmacy Practice & Special Topics
Pharmacy Techniques I-II
Community Pharmacy Experience
The program will teach you to assist pharmacists by helping collect, organize, and evaluate information for direct patient care, medication use review, and departmental management. You will get the skills to screen prescriptions and medication orders, verify measurements, and implement proper preparation and packaging.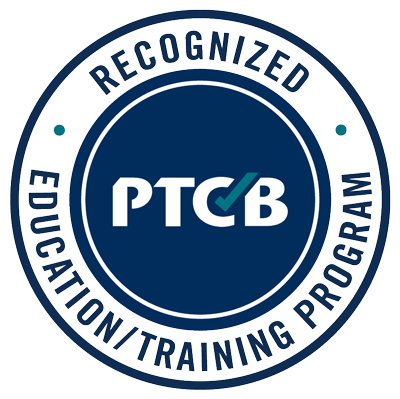 No-Cost Programs
At Bidwell Training Center, we know how difficult it can be trying to make ends meet while pursuing your career goals. That's why all our programs are offered at no-cost.
Tuition is not charged to students who are residents of Pennsylvania and who also have their high school diploma or equivalent. Funding for Bidwell Training Center is received through the State of PA, foundations, grants, and individual donors. The tuition, fees, uniforms, scrubs, and textbooks are covered for all accepted students.
Experience a Pharmacy Technician Externship
Near the end of your program at Bidwell Training Center you will complete an 8-week externship. Your externship will let you apply the skills learned in the Pharmacy Technician program, and help you gain relevant work experience.
The combination of in-class and on-site training will help you get career ready for employment in many hospitals or retail pharmacy settings.
Career Opportunities
Once you complete your program, you will be able to pursue a career in a variety of locations and positions, including:
Hospitals
Long-term care facilities
Retail chains
Independent community pharmacies
Compounding pharmacies
Mail order pharmacies
Home infusion companies
Nuclear pharmacies
Providers of automated pharmacy systems
Insurance companies
Schedule
Monday – Friday, 28 weeks (8 months)
Your Future Pharmacy Technician Career
Not only does Bidwell Training Center offer comprehensive career training, we also offer students career placement services. With dedicated placement staff available from day one, along with professional development courses built into the program, you will be prepared you for your future career in the pharmaceutical field.
Is a Rewarding Career as a Pharmacy Technician Right For You? Get More Info…
If you're interested in learning more about a career as a Pharmacy Technician and exploring whether Bidwell Training Center is right for you, fill out the form on this page to receive more information.
For immediate questions, call 412-402-9761
*Program length when completed in normal time.